Solution dyed colors high color fastness
All TEXSILK colors are Solution dyed. This is the best way to pigment outdoor fabrics and offers the highest Color fastness because the pigments are introduced into the yarns during its production (extrusion method). In this way the whole cross section of the yarn is colored. In non solution dyed fabrics only the surface of the yarn is dyed (colored), the inner part of the yarn is white, making it much vulnerable and losing the color faster.
Easy care naturally stain resistant
TEXSILK is made of a hydrophobic material that will not absorb humidity. Therefore stains and dirt can remain in the gaps between the yarns but will never penetrate them, this is why stains and dirt can be removed so easely.
TEXSILK is resistant to virtually every chemical used for cleaning. Even 100% bleach is not affecting the fabric or its colors. Therefore when you have difficult stains to remove do not hesitate to use bleach or other cleaning chemicals.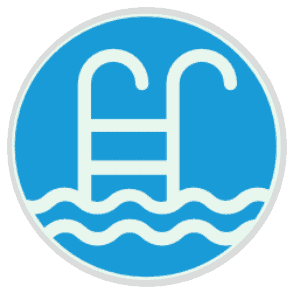 Chlorinated water resistant
TEXSILK is not affected by Chlorine and other chemicals used in swimming pools.
Excellent tear resistance & breaking strenght
TEXSILK is made of continuous yarns, not with fibers like other common outdoor fabrics. This translates in breaking and tear strengths at least 50% higher.
100% produced in europe reach compliant
TEXSILK is made in our plant near Barcelona (Spain) where we produce the pigments, extrude the yarns, beam and weave them and finally finish the fabrics with a waterrepellent solution. All raw materials we use are from European Origin. All REACH compliant.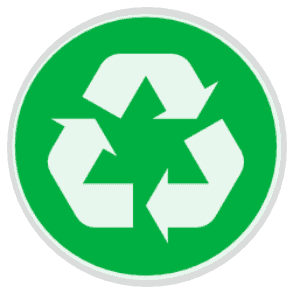 Eco-friendy, no water used in dying process, 100% recycable
Why is TEXSILK an Eco friendly fabric?
• We used less resources to make a better product
TEXSILK is made with one of the lightest materials available (TEXSILK floats on water!) so we need less material to make 1 m2 of fabric. This is why TEXSILK has a lighter weight per m2 but offers better properties than existing fabrics.
• TEXSILK is 100% recyclable
TEXSILK is made from one of the easiest materials to recycle. Once the life of TEXSILK is finished it can be remelted and shaped into new products up 9 times before it is thermically recycled.
• We use no water on the dying process of the yarn
Because of our unique solution dying process, no water is used in this process.
• We are a 0 waste company
All our waste, rejected fabric,… is reused in local industries to make new products out of it thanks to its easy recyclability.
• Most of our raw material is made from natural gas.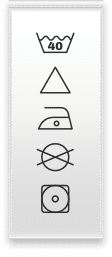 Care instructions
Recommendations for Texsilk® durability:
• Let it air dry
• Store it protected from inclement weather
• Do not place next to reflecting surfaces or heating elements